Got Land? Indigenous Comedy
Available On-Demand until June 30th
June 5, 2021 @ 8:00 pm

-

9:30 pm

Free
18+
PARENTAL ADVISORY
This content intended for mature audiences. The program contains adult themes, strong language and dialogue that some viewers may find offensive.
Viewer discretion is advised
AVAILABLE ON-DEMAND UNTIL JUNE 30
Got Land? Comedy is a stand-up comedy variety show, where First Nation, Inuk and Metis entertainers tell jokes and share individual life stories. Got Land? Comedy was created to express solidarity with humour. All genres of comedy coming together in a video compilation show! " – Creator of Got Land? Comedy, Janelle Niles.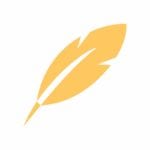 Dakota Ray Hebert – Dene, Meadow Lake, Saskatchewan
Dakota Ray Hebert is a Dene entertainer who was born and raised in Meadow Lake, Saskatchewan. She has performed as an actor and comedian across Canada, the United States, La Penita Mexico, and even Shenzhen China! When she is not writing or telling funny stories, or acting her heart out, she is cuddling up to her loving partner Dylan Jay, and two sweetie pooches Mr. Bean and Lieutenant Dan.
Stephanie Pangowish – Anishinaabekwe, Wiikwemkoong, Ontario
Janelle Niles – Mi'kmaq, Sipekne'katik, Nova Scotia
Janelle launched her comedy career in January 2019 and started producing soon after. Exploding in the Ottawa comedy scene with her shows Comedy at Eddy's and GOT LAND?, an indigenous comedy show, Janelle aims to communicate cultural concerns in the indigenous community through laughter.
Her dream is to perform on the Just for Laughs stage in Montreal at Théâtre St-Denis. Janelle incorporates all genres of comedy into Got Land? to improve the growth of indigenous entertainment in comedy. She additionally runs an independent comedy show for amateur comedians in the nation's capital for all aspiring comedians
Stephanie Pangowish – Anishinaabekwe, Wiikwemkoong, Ontario
Stephanie Pangowish is a sassy, bad ass'y, yet classy Anishinaabekwe from Wiikwemkoong on Manitoulin Island. She is an active community member, stand-up comedian, Northern Style Women's Traditional dancer, educator, backup singer & and avid beader.
Stephanie obtained her western education at Trent University, taking Indigenous Studies where she barely passed. NDNs studying NDNs. Currently working on her master's in education, she continues to learn from her children, family, and community.
Jenn Hayward Metis Cree, Duck Lake Settlement, Saskatchewan
Jenn Hayward is an accomplished comedian and speaker. Jenn is a Metis mother of three adoptive kids, married to some Scottish dude and her comedy ranges from seriously funny to seriously absurd! She has performed across Canada at clubs, corporate events, and charities and has performed in the She-Devil Comedy Festival in NYC, Cracking Up the Capital Festival in Ottawa, and the Arctic Comedy Festival and Nunavut. Jenn currently writes a bi-weekly syndicated column for CBC Radio and during her spare times, she creates pivot tables for fun!
Kevin Shawanda – Anishinawbek, Birch Island, Ontario
Kevin Shawanda is an up-and-coming indigenous comic who grew up on the small reservation of Birch Island, Ontario. You can catch his brand of indigenous social comedy on stages all over the North and Online.
Greg Dreaver – Cree, Mistawasis Nehiyawak, Saskatchewan
Greg Dreaver, from the Mistawasis Nehiyawak Plains Cree Nations, Treaty 6 Territory, "A very well known, unknown guy!"
Shawn Cuthand – Cree/Mohawk, Saskatchewan
Shawn Cuthand is half Cree, half Mohawk, but all deadly. He got into comedy to honor his storytelling ancestors. He has made appearances at the Winnipeg Fringe, Woke Comedy Hour, Laughter is Medicine in Winnipeg, Comedy Monday Night in Calgary, Trevor's Pad at YukYuk's Ottawa and was lucky enough to get drawn out of the bucket on Kill Tony, the #1 live comedy podcast in the world. He recently did his first half-hour at Yuk Yuk's as well. He spent the pandemic performing at socially distanced fire pit parties and now you can see him alongside Danny Knight as hosts of The Real Deadly podcast on CHO? Network. And once the pandemic dies down you can bet your flat ass they will be hosting open mic again!
Don Kelly – Ojibway, Onigaming, Ontario
Don Kelly is a Gemini-nominated comedian, host, writer, and broadcaster.
Don performs stand-up comedy across North America and has had his own national comedy specials on CBC and CTV television. He's performed at many festivals, including multiple appearances at the Winnipeg Comedy Festival, and numerous appearances on CBC's The Debaters. Don was the host and writer of the hit show Fish Out of Water, which ran for four seasons on APTN and was nominated for a Gemini (now Canadian Screen Awards) for Best Series and Don was nominated as Best Host. He currently stars in the APTN series Crazy Like A Lynx which began airing in 2020.
Don is Anishinaabe, a member of the Ojibways of Onigaming, a Treaty #3 First Nation in northwestern Ontario.
Book Got Land? Indigenous Comedy show –
gotlandcomedy.com